Team
Our Founders
---
Founders Tim and Bertie met studying and after a few years of work, we quit our jobs because we wanted to help change the world. We saw an opportunity to help others to improve their sustainability, and to help prepare for the commercial impact of climate change.
Join us and drive positive impact.
🌎🌎🌎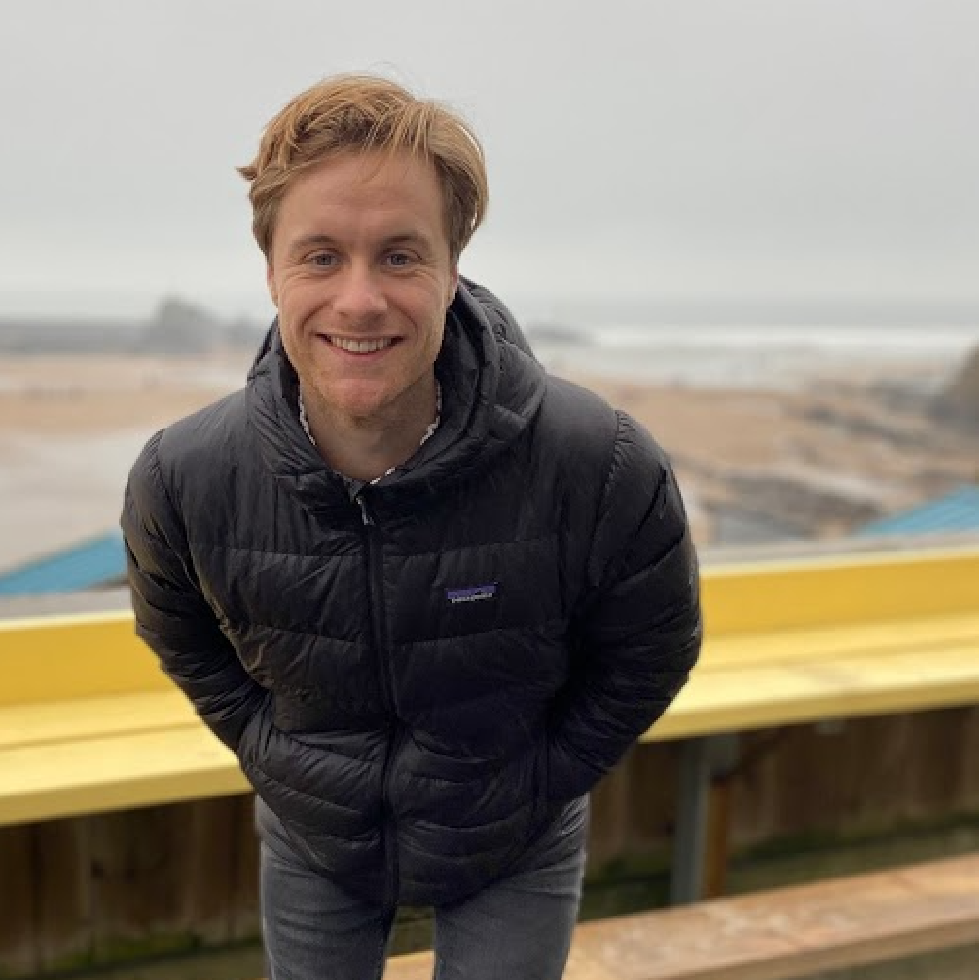 BertieCo-Founder & Tech
Responsible for all things tech and analytics, Bertie spends his days hiding his love for spreadsheets unsucessfully, and otherwise juicing apples or (badly) fixing bikes 🚲🍎
Met studying for a master in Nuclear Engineering

We were studying because we wanted to help achieve limitless, carbon-free energy.

Came up with the idea for our company

🌱🌱🌱

We realised that we could have a more tangible and immediate impact by helping companies to understand and improve their footprint in a bottom-up approach to sustainability.

Decided to call ourselves Alectro

In Greek mythology, Alectrona was a daughter of Helios and Rhodos, and sister to the Heliadae. She was a goddess of the sunrise, and of man's waking sense.

Alectro represents our efforts to create the change that is needed to limit the anthropological impacts of climate change.

Delivered our first project

🧑‍💻👱‍♂️

We delivered our pilot project and got stuck into our first real piece of analysis, putting our models to good use. After a few small tweaks here and there we finished our analysis and our client loved it!

Partnered with the UN

We only wanted to work with companies who are serious about making real changes. We worked with the UNFCCC to make sure our methodology was rigorous, transparent, and complete. After a few iterations our methodology was approved and we began operating under the UNFCCC banner, helping to deliver their Climate Neutral Now inititaive.

Kept growing and delivering projects

👨‍💻🍕👨‍💻

Our processes were streamlined, our knowledge increased, and we helped more and more companies to become carbon neutral. Every client has given us an opportunity to expand our knowledge and to develop new solutions for unique operations.

Planning for the future

🚀🚀🚀

We have big plans for the future as we aim to bring our solutions to more and more organisations. We want to become the leading decarbonisation partner for modern and positive organisations.

GOAL: Offset 1 million tonnes of carbon

🌍🌎🌏

We are serious about this solution. As we transition to a low-carbon economy, we want every single company in the world to take responsibility for their emissions.

Here's where we come in: by joining forces, we can help you become a carbon neutral organisation, and you can help us to reach our goal of offsetting 1 million tonnes of carbon emissions in the coming decade.
Get in Touch
We'd love to hear from you
---
Whether you're interested in finding out more,
need pointers in the right direction, or want to a start a project, get in touch.

You can email us directly at hello@alectro.io, or click the button below.