Ever wondered if a Dutch rose bouquet was the right gift to win the heart of your sustainability-minded lover? Next up in our Carbon Footprint of Anything series, we look at the Valentine's Day rose.
Around 250 million roses are sold on February 14th around the world. When Pope Gelasius established The Feast of Saint Valentine in memory of the martyred Saint back in AD 496, he probably didn´t consider the carbon impact frenzy it would create 1500 years later.
Most people probably don't realise that each imported rose bouquet produced can emit over ten times more than a local British-grown mixed bouquet.
Valentine's Day as we know it only became popularised in 1985 when people began sending gifts to their special someone to mark the date. Roses are perhaps the easiest Valentine's Day gift to give - they're cheaper than jewellery, and healthier than chocolates, but how do they do with respect to the environment? Most people probably don't realise that each imported rose bouquet produced can emit over ten times more than a local British-grown mixed bouquet – so how can we gift environmentally-friendly flowers?
Let´s start with why roses have such a high carbon footprint
Before you snap up that bargain-bucket bouquet, have you ever wondered about the journey your rose has done before it arrives at local florists? Around 70% of the roses being sold in the UK this week were cut in Lake Naivasha in Kenya. Long, complex supply chains allow fresh flowers to be taken from the farms to your florist or supermarket, and the environmental costs add up along the way.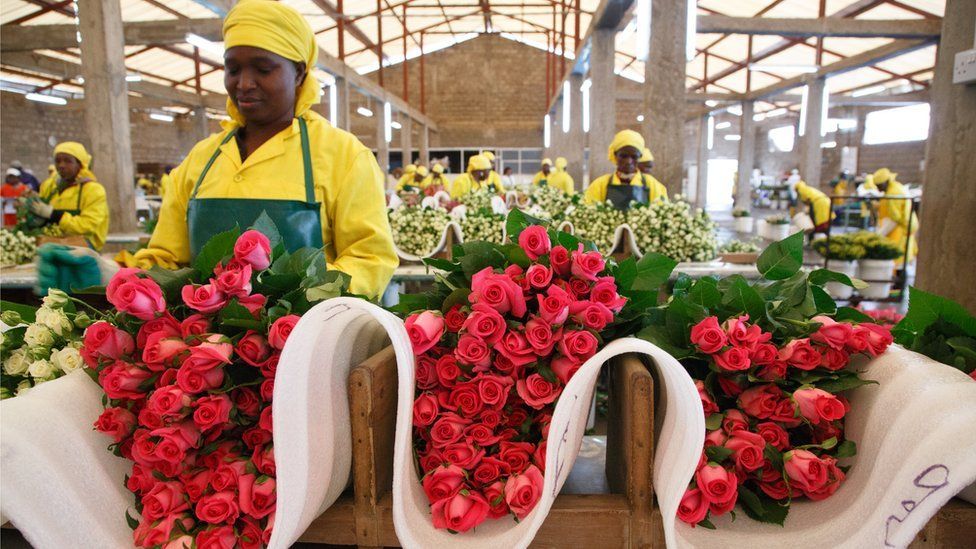 Julie works on a flower farm in Lake Naivasha (Fairtrade International)
Due to their relatively short shelf life, flowers typically get to the UK via air travel. Although many of the the flowers are transported on passenger planes that are already flying, the increased demand for fresh cargo leads to additional flights to get the flowers to the UK in time. Obviously, we can't pin the climate crisis on over-zealous lovers, but the transport of international flowers might be creating a bigger environmental footprint than it's worth.
We can't pin the climate crisis on over-zealous lovers.
Surprisingly, flowers are usually not transported in water to prevent them from wilting, but instead are kept in chilled containers every step of the way. As a result, refrigerated delivery trucks are also used to prop up the flower-supply chain with increased energy consumption required.
On top of the transport and refrigeration footprint, if you're purchasing your bouquet from a supermarket rather than a local florist, they would likely have been wrapped up at a packaging plant.
All of this adds up, and begs the question, what's the overall impact?
We've crunched the numbers for you
The embodied emissions of the flowers can be calculated through a typical life-cycle analysis which takes all of these factors (i.e. fertilisers, heating, electricity and transporting the flowers) into account and lets us compare like-for-like (with kilograms of carbon dioxide equivalents, or kgCO2e).
From the data, Dutch roses add up to 2.44 kgCO2e, and Kenyan roses are about 2.41 kgCO2e. This may seem odd seeing as we've told you that Kenyan roses travel miles to get to us and Dutch flowers should be better for the environment as they are grown much closer to the UK. The truth is that Dutch roses are typically grown in greenhouses rather than on open farms and as a result, the fuel and fertilisers involved are typically worse than their Kenyan counterpart which is flown to us.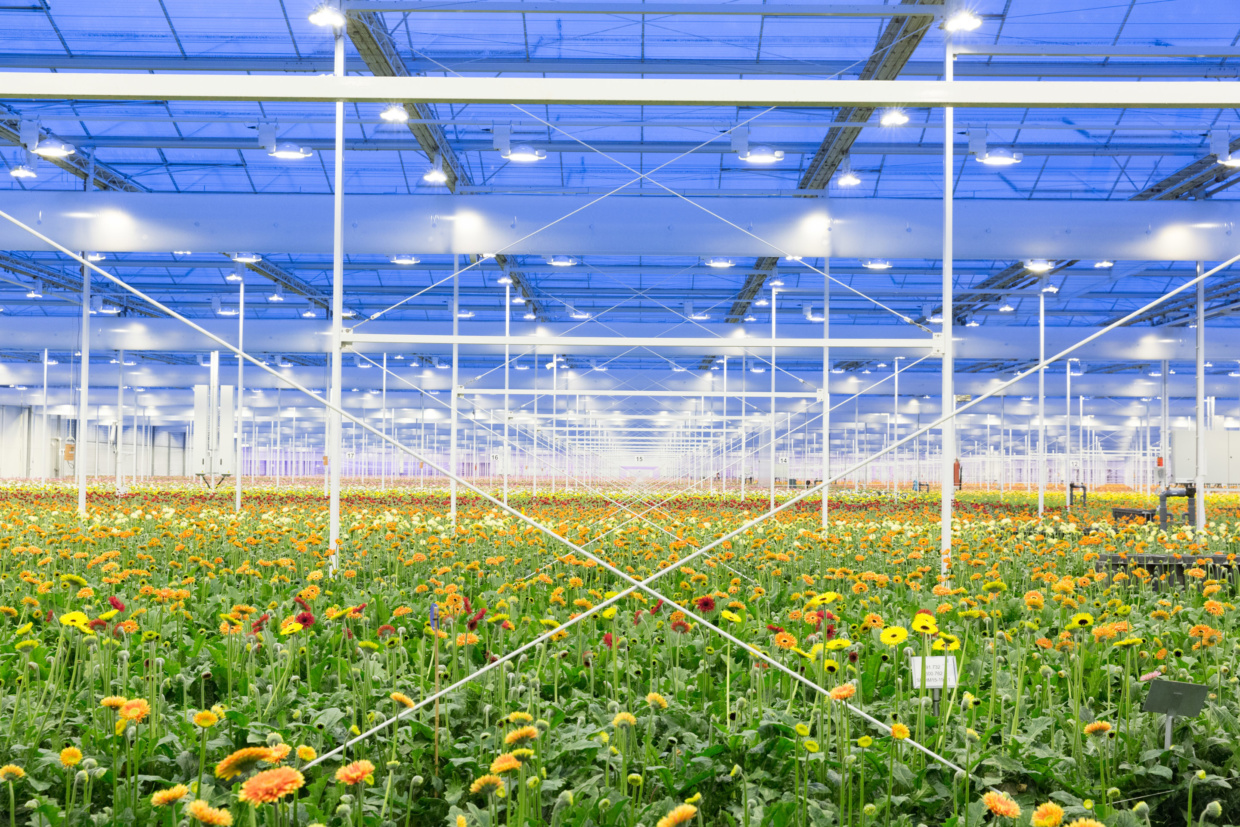 A more advanced operation at a Dutch flower farm (Image from The London Flower School)
A British lily on the other hand is only 0.819 kgCO2e, roughly ⅓ of either of the internationally grown flowers. To go one step further, a garden-grown British snapdragon would emit just a twentieth of the international flowers, at only 0.114 kgCO2e for a full lifecycle.
So let's say you're feeling generous for this year's Valentine's Day and you're purchasing a bouquet of 15 roses, you would be emitting 36 kgCO2e. That's the equivalent of driving your car 210km.
Alternatively, a locally grown UK bouquet would only emit about 2 kgCO2e.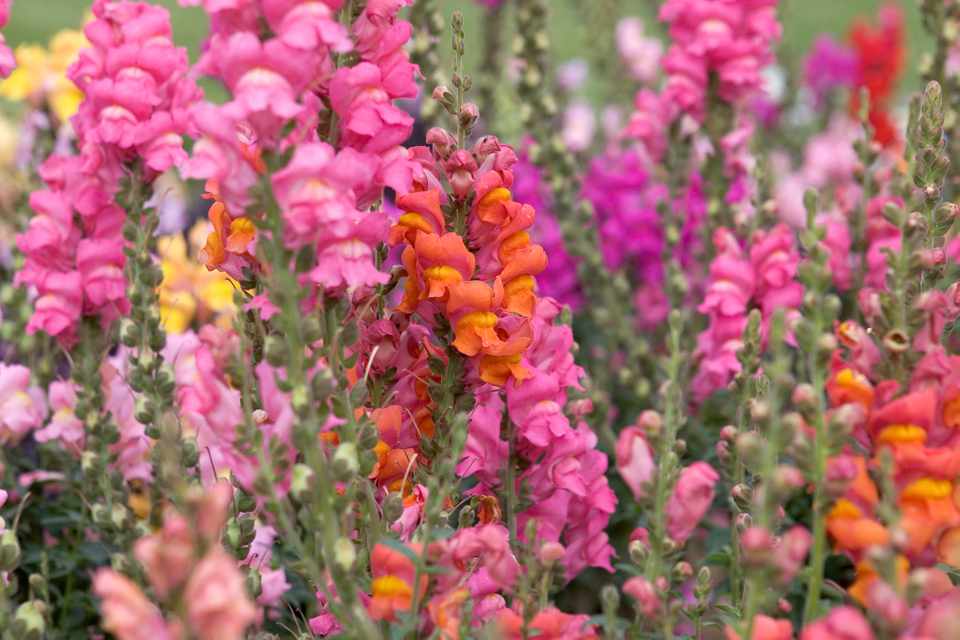 The British Snapdragon has a much lower impact than its international counterparts (BBC)
How to make your Valentine's Day a day to remember?
Flowers are just one of the many retail products we consume without considering their environmental impact. Our recommendation for a more environmentally sound choice this Valentine's Day? Ditch traditional red roses and seek out locally grown alternatives.
After all, there's no better way to say "I love you" than with a low carbon footprint.
---