Each month we share some good news storys on subjects like sustainability, the natural world, biodiversity, and clean teach that you may have missed.
This month we're talking about rising butterfly numbers in Mexico, Ketchup being delivered in paper bottles, and Finland's new and ambitious legally binding climate pledges.
Read on to find out more!
---
Butterfly Numbers up 35% in Mexico's Forests
WWF Mexico reported that the numbers of Monarch butterflies in the forests of Mexico were 35% higher in 2022 than in 2021.
Researchers from WWF Mexico measured the amount of forest the butterflies covered, rather than counting each butterfly individually and the survey discovered that 10 colonies spanned 7 acres in December 2021, up from 5.2 acres in 2020. Six colonies are found inside the Monarch Butterfly Biosphere Reserve, a World Heritage Site, and the rest of the colonies surrounded the reserve.
In 1997, the butterfly colonies covered 44.7 acres, but their numbers have steadily declined. Illegal logging, agricultural practices and pesticides have destroyed the butterflies' habitats. Climate change has also impacted the migration patterns of the butterflies, making their overwintering habitat too warm.
But why does it matter?
"Monarchs are important pollinators, and their migratory journey helps promote greater diversity of flowering plants, which benefits other species in natural ecosystems and contributes to the production of food for human consumption", said Jorge Rickards, manager of WWF-Mexico.
Monarch butterflies remain a vulnerable species that require our protection and continued conservation efforts, but the 35% increase gives us hope for the future.
We're stoked for these beautiful little butterflies, may the conservation work continue.
You can read more in the original story here.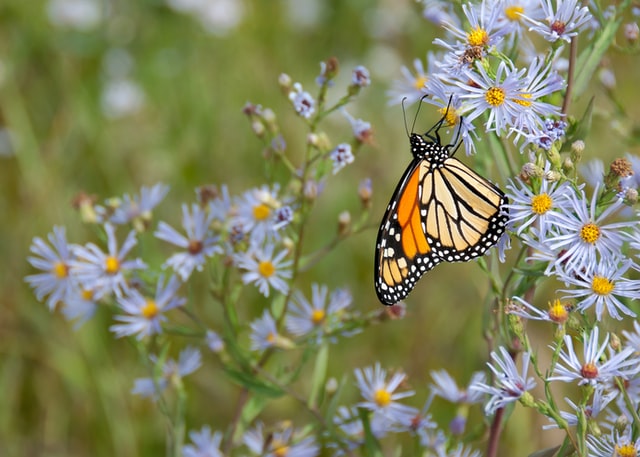 A Monarch Butterfly. Photo by James Wheeler on Unsplash
---
A Paper Ketchup Bottle for Heinz
Heinz is partnering with Pulpex to create a bottle made from sustainably sourced wood pulp. The bottle will be paper-based, renewable, and recyclable. The move is part of Heinz's sustainability goals, in which all packaging will be recyclable, reusable or compostable by 2025. Heinz has also pledged that it will reach zero emissions by 2050.
In the past, Heinz has used glass to package its products. Glass is generally regarded as pretty sustainable because it's endlessly recyclable. But the new paper-based bottles have a carbon footprint 90% lower than glass and 30% lower than PET (the type of plastic commonly used in food packaging).
It will still be some time before we see the wood-pulp bottles on our shelves. Pulpex and Heinz are currently developing a prototype which will be tested by companies and consumers. Pulpex is also working with PepsiCo and Estée Lauder, Jonnie Walker, a whiskey brand.
But why does it matter?
In 2018, the UK generated 222.2 million tonnes of waste. This waste often ends up in landfills, a major source of pollution as the waste slowly breaks down. Or, the waste ends up in the ocean, where it's ingested by marine species. So, bio-degradable packaging is a great alternative.
Other brands are also adopting sustainable packing practices: Alter Ego's compostable chocolate wrappers, Boxed Water's plant-based boxes and Don Maslow Coffee's compostable bags.
We love to see it!
You can read more in the original story here.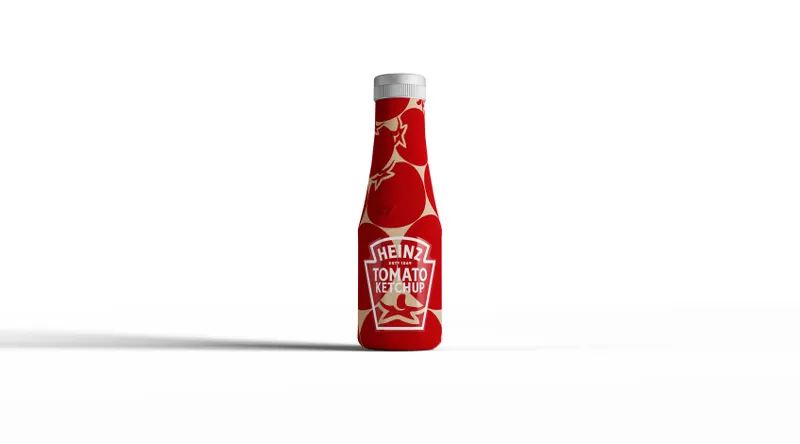 Heinz and Pulpex are developing a paper-based ketchup bottle. The Kraft Heinz Company
---
Finland makes a Legally Binding Climate Pledge
Almost all countries have made pledges to reduce emissions and mitigate climate change, but Finland has gone one step further. In July 2022, a new Climate Change Act will come into force in Finland. Finland is the first country to make a legally binding climate negativity pledge.
The 2022 Climate Change Act promises neutral GHG (greenhouse gas) emissions by 2035, and negative emissions by 2040. The target was decided by The Finnish Climate Change Panel, which calculated Finland's carbon budget, based on population size, financial resources and historical responsibility. Based on the same criteria, the rest of the EU should also reach net-zero by 2035.
To achieve its target, Finland must actively remove carbon from the atmosphere using carbon capture techniques, as well as lowering emissions. Carbon capture involves capturing and storing carbon before it enters the atmosphere, transporting it, and storing it. As an alternative to carbon capture, Bhutan and Suriname are targetting carbon negativity by protecting forests and natural carbon sinks, and keeping greenhouse gas emissions low.
Finland's ambitious plan highlights that the 2050 target for carbon neutrality is insufficient, and should be brought forward. In addition, despite a tidal wave of climate pledges, there is a wide gap between current policies and those required to reach targets.
We hope that other countries take some climate inspo from Finland, and make legally binding agreements to make sure emissions targets are met.
You can read more in the original story here.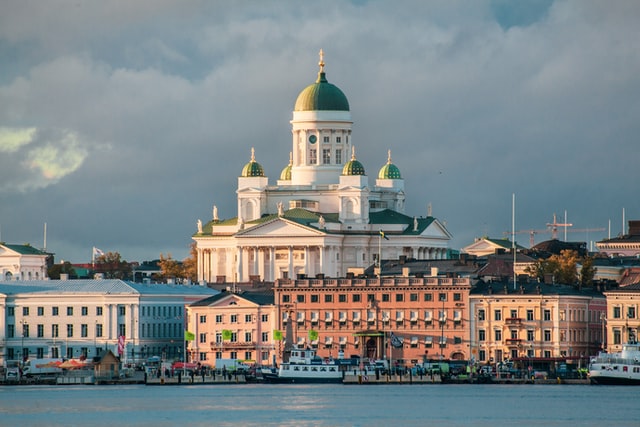 Helsinki Cathedral in Autumn Sunset. Photo by Tapio Haaja on Unsplash
---
That's all for this month. If you'd like to share a story with us then get in touch by emailing hello@alectro.io and we'll add it to the next month. Thanks for reading!