This month we will delve into our new Climate Champion: Atom Bank.
We've been working with Atom Bank for the past year, during which it has pledged to make more progress in its sustainability journey by measuring its carbon footprint.
Atom Bank recently released its Carbon Report analysing its impact and the progress it has made towards reaching net zero.
This blog will highlight the most important aspects of the report and give an overview of Atom Bank's insights and actions to fight climate change.
---
Who is Atom Bank?
Atom Bank is the UK's first app-based bank focusing strongly on their customers' experiences.
Their app helps customers save, buy and grow for their individual purposes.
Their products are designed to be simple, straightforward and therefore hassle-free for their customers. Due to the bank being online only, it does not need to pay for traditional branch expenses. As a result, is able to pass on competitive rates to its customers.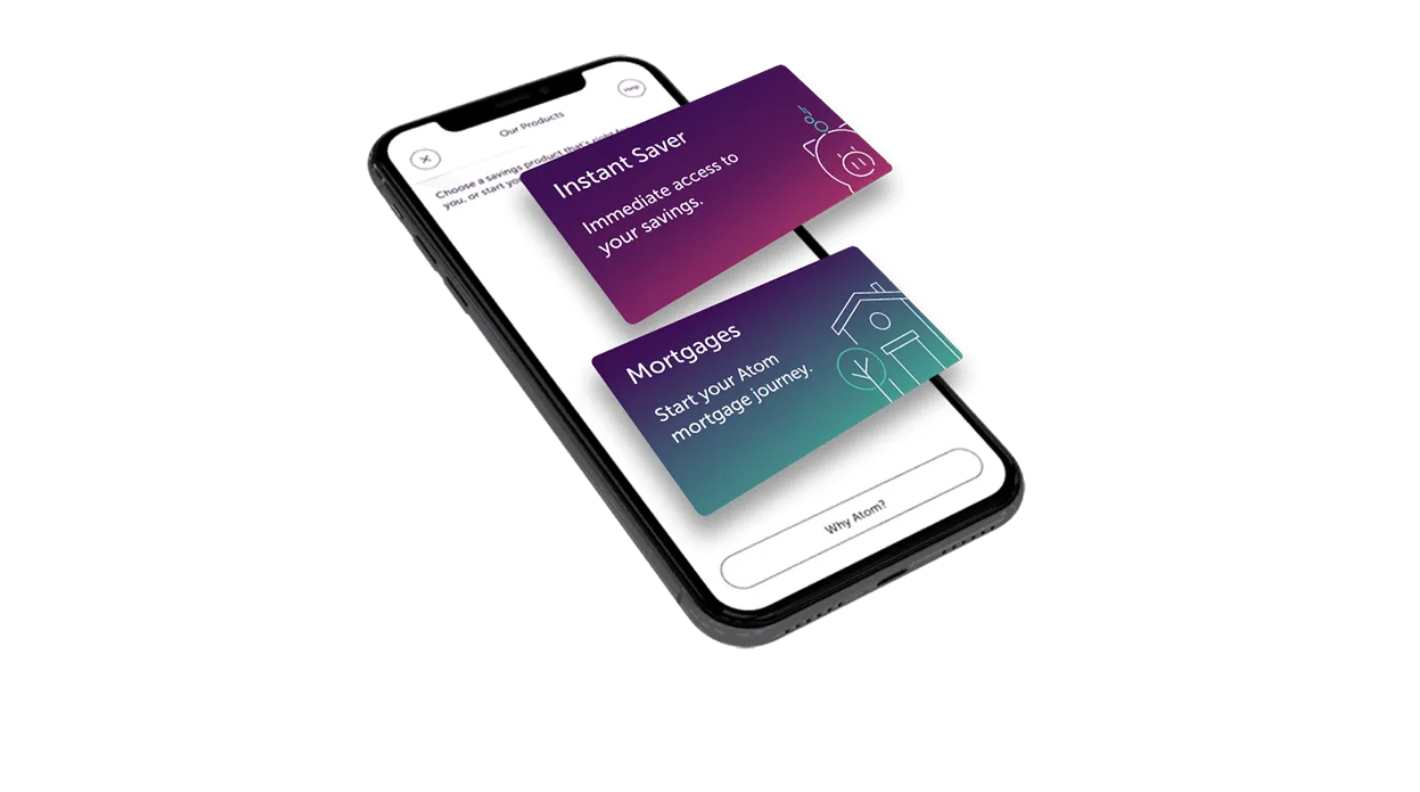 Atom is a digital bank giving customers a simple yet sophisticated platform which can be accessed anywhere anytime.
---
What was Atom's impact?
Atom Bank produced a total of 1.09 tCO2e per employee in 2021. The company had 426 full-time employees, meaning that their overall impact was 463 tCO2e.
The most contributing factors towards their output were IT equipment (33%), energy used while working from home (17%), electricity purchased to run facilities (12%) and commuting (10%).
In the process, we measure: Full Scope 1 and 2 emissions and in Scope 3 emissions we measured transmission and distribution losses (associated with working-from-home in this period), water and wastewater at the company facilities, business travel (flights, taxi, train and underground), employee commute, purchased goods (including IT equipment, stationary, and other office sundry), paper and printing use, postage and distribution, waste generation and handling, internal and external food and drink, company events, cloud computing impact, and working-from-home electricity and heating.
The supply chain was measured based on a scoring criterion of whether suppliers engage with sustainability, report emissions, and engage their own supply chains.
A further breakdown of their emissions:
Facilities: 187 tCO2e (making up 40.45% of their total)
Operations: 207 tCO2e (making up 44.75% of their total)
Transportation: 68 tCO2e (making up 14.8% of their total)
---
What is Atom Bank doing to improve its footprint?
Atom Bank is working hard with multiple actions to improve and reduce its footprint. For its short-medium plan, these include:
The most contributing factors towards their output were IT equipment (33%), energy used while working from home (17%), electricity purchased to run facilities (12%) and commuting (10%). For a full list of categories measured see the footnotes.
Implementing a 4-day work week which will help cut commuting and working-from-home emissions by 20% per year. Atom Bank was one of the first companies in the UK to make this official!
Recycling and reusing their technology equipment including all of their tech hardware.
Reviewing their supply chain to make this as clean and transparent as it can. Currently, Atom Bank is reviewing this on a qualitative basis as the company aims to align all suppliers with its goals. (See notes for how this is measured).
Making electric vehicles accessible to their team by implementing a salary sacrifice scheme for employees to lease electric cars. Atom has also included electric bicycles already in their Cycle to Work scheme for employees living within a 30-minute radius of their HQ office.
Making more environmentally conscious purchasing decisions for future goods and services ensures that this will not have a negative impact on their footprint.
Running a series of employee workshops and sustainability programmes to help each individual make better and more informed decisions in the future.
And of course making sure to keep measuring and tracking their footprint annually to keep up with their progress.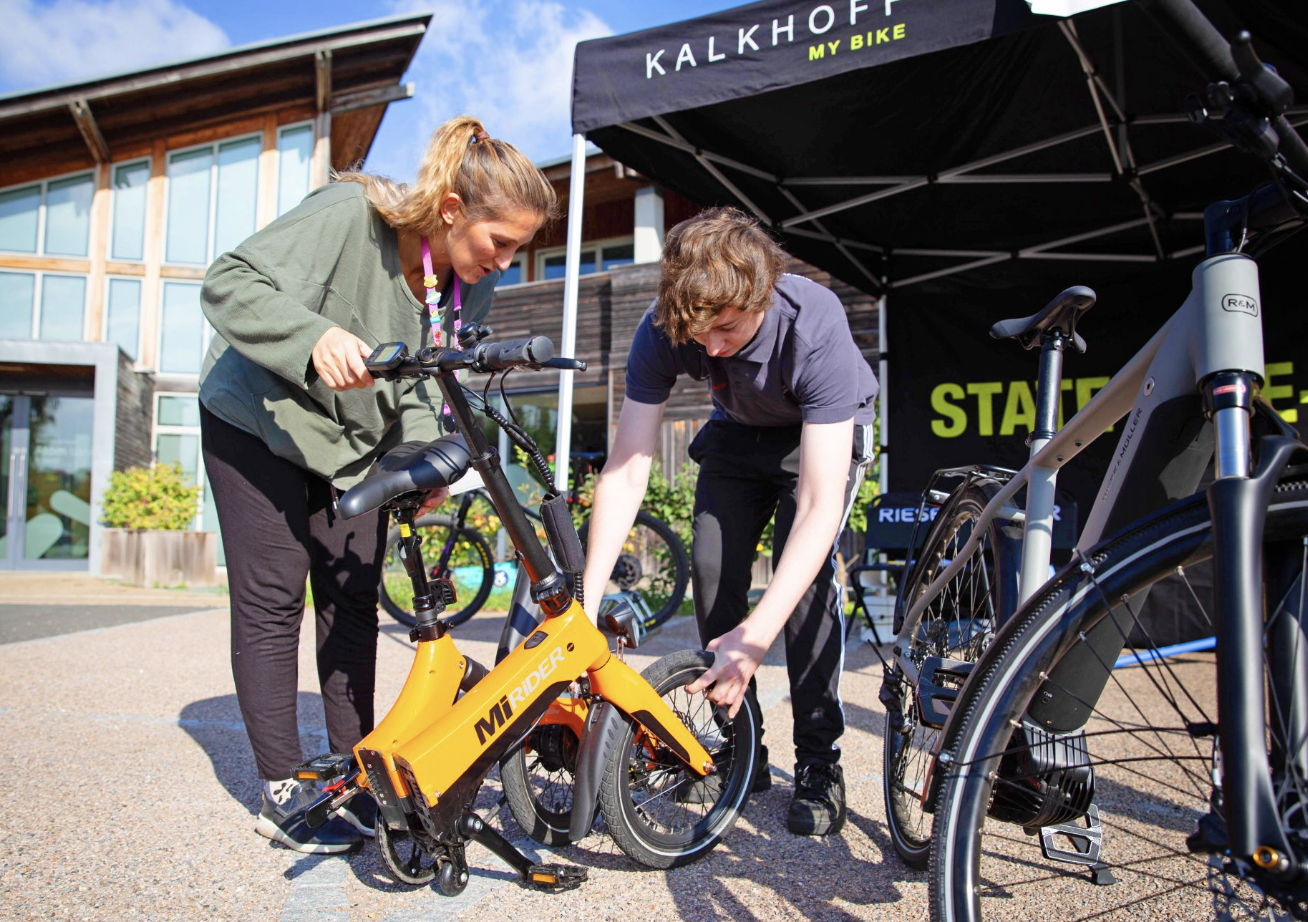 Atom Bank hosting an e-bike demo and bike health check for their employees.
---
What are Atom Bank's employees' top-rated SDGs?
For Atom Bank's long-term future plans, it is also working towards the United Nation's Sustainable Development Goals (SDGs).
Their employees voted 3 top SDGs for the company to work towards, these are:
SDG 1 - No Poverty: End poverty in all its forms everywhere
SDG 2 - Zero Hunger: End hunger, achieve food security and improved nutrition and promote sustainable agriculture
SDG 13 - Climate Action: Take urgent action to combat climate change and its impacts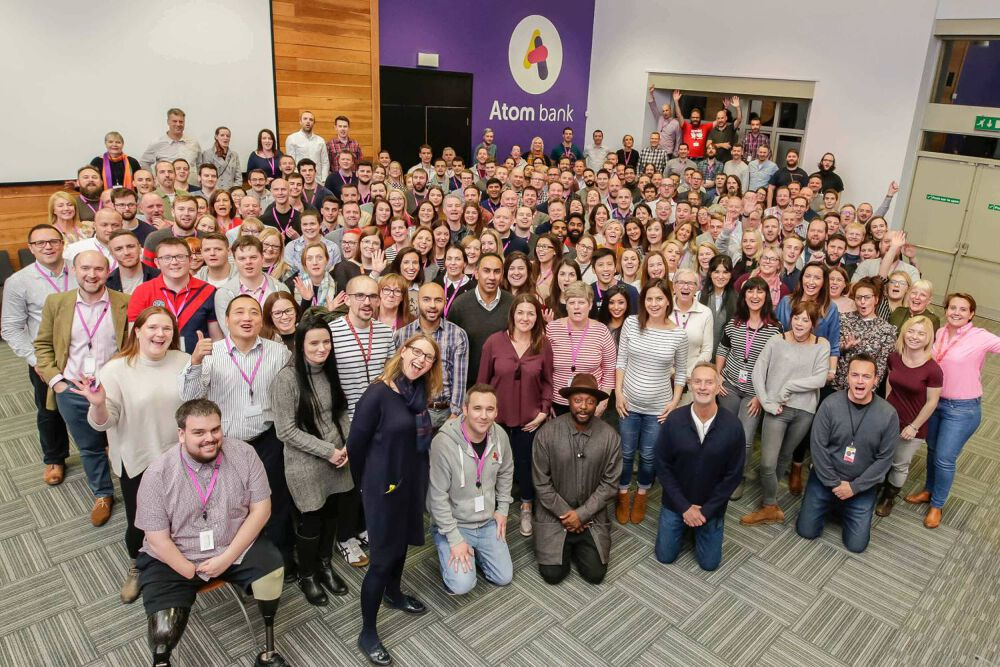 Atom Bank's team.
---
What does Atom Bank want you to know?
Each one of us can make a difference. Together we make change.
---