At Alectro, we're constantly on the lookout for sustainable and impact-driven alternatives to everyday items. This is an opportunity to share the brands that we love and that are making the world a greener place to live.
Jimmy's Iced Coffee (a.k.a Jimmy's) aims to be an authentic, fun and passionate brand that makes refreshing ready-to-drink iced coffee.
Jimmy's is a certified B-corp, which is one step further in its pledge of using its business as a force for good. The company is always thinking about its impact on the people and the planet and finding ways to improve them.
We caught up with Abi Chapman, Brand Executive of Jimmy's Iced Coffee, to discuss how they've aimed to do things right from the start, to build a positive impact into their business model, and their advice for other small companies looking to start their sustainability journey.
---
Why does Jimmy's exist?
The story begins with Jim Cregan (the real 'Jimmy') travelling down the coastline of Australia when he stopped by a petrol station for a pick-me-up drink. Jim explains, "We were thirsty, and we were hot. I didn't want boring water or a sticky energy drink. And hey presto, there it was. A 600ml carton of Farmers Union Iced Coffee in the fridge".
Completely new to him, Jim fell in love with everything about this iced coffee concept – from the unique packaging to the ice-cold, refreshing taste and so the journey began.
Jim came back to the UK determined to create his own refreshing iced coffee that wasn't as sweet like the others he has tried on the market. His sister Suze owned a café in Dorset at the time so he went straight to her to start their creation. Passionate about keeping the ingredients clean and simple, they worked together, and the recipe was created; semi-skimmed milk, arabica coffee and a touch of unrefined demerara sugar.
The "Keep Your Chin Up" Rap Track from Jimmy.
---
What does Jimmy's do best?
Aside from producing delicious and refreshing iced coffee, Jimmy's also has a key focus on creating a positive impact with the work they do:
Social Responsibility
As part of the company's philanthropic commitment, Jimmy's donates a large chunk of time and resources to charities that guide, inspire, and help young people develop from all backgrounds.
Jim aims to use his presence to benefit the wider community by leading the company's social responsibility activity. A big part of this is to be able to offer opportunities and guidance to young people.
"We partner with educational facilities, charities and more to deliver useful, engaging, educational and entertaining seminars, talks and workshops to give power to young people."
Environmental Responsibility
As Jimmy's has grown, the company have worked towards its ethical credentials. This is making sure that its customers can trust that the business follows sustainable commitments and practices of the highest standard. Jimmy's Iced Coffees contain Rainforest Alliance Certified, single-origin, Arabica coffee. This certification means that the coffee beans used are sourced aligning with aspects of economic, social, and environmental conditions to help farmers, their forests and their communities.
In addition, the company only use 100% infinitely recyclable aluminium packaging which has helped save 99 tonnes of plastic so far in 2022.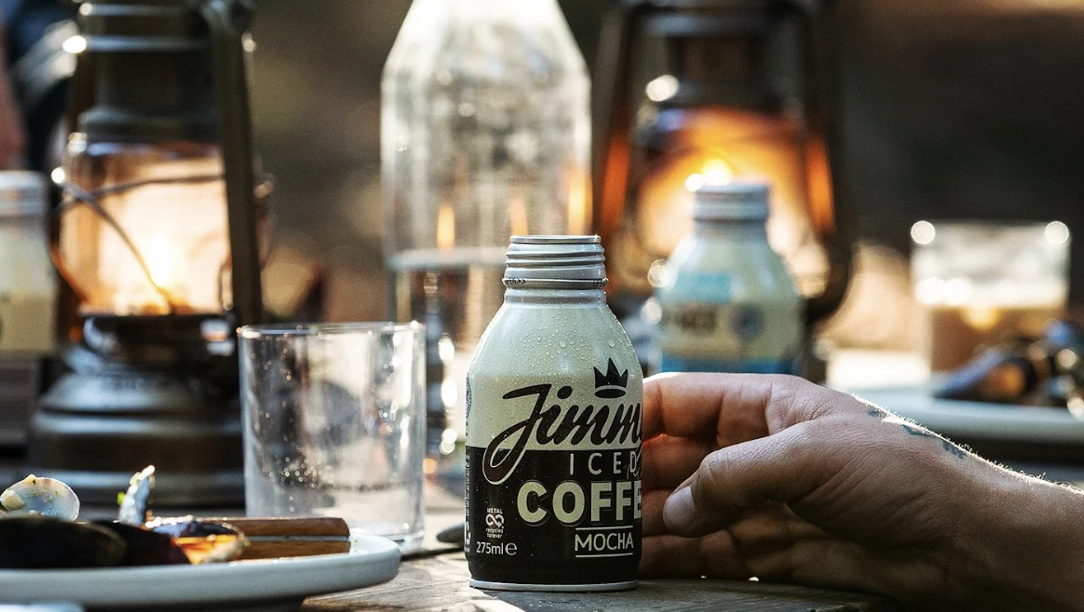 Jimmy's is placing emphasis on sustainability by using recycled packaging and single-origin sourced, Rainforest Alliance Coffee.
---
What's up next for Jimmy's and what should we get excited about?
Jimmy's is set to launch a new product in early 2023. In addition to this, the company's events calendar is already getting booked full of activities, with numerous opportunities for the public to get involved. Existing and new followers of the brand will be encouraged to participate in a range of social activities, top-secret mailouts, and events planned for the year again promoting the social responsibilities the company takes on for its local communities.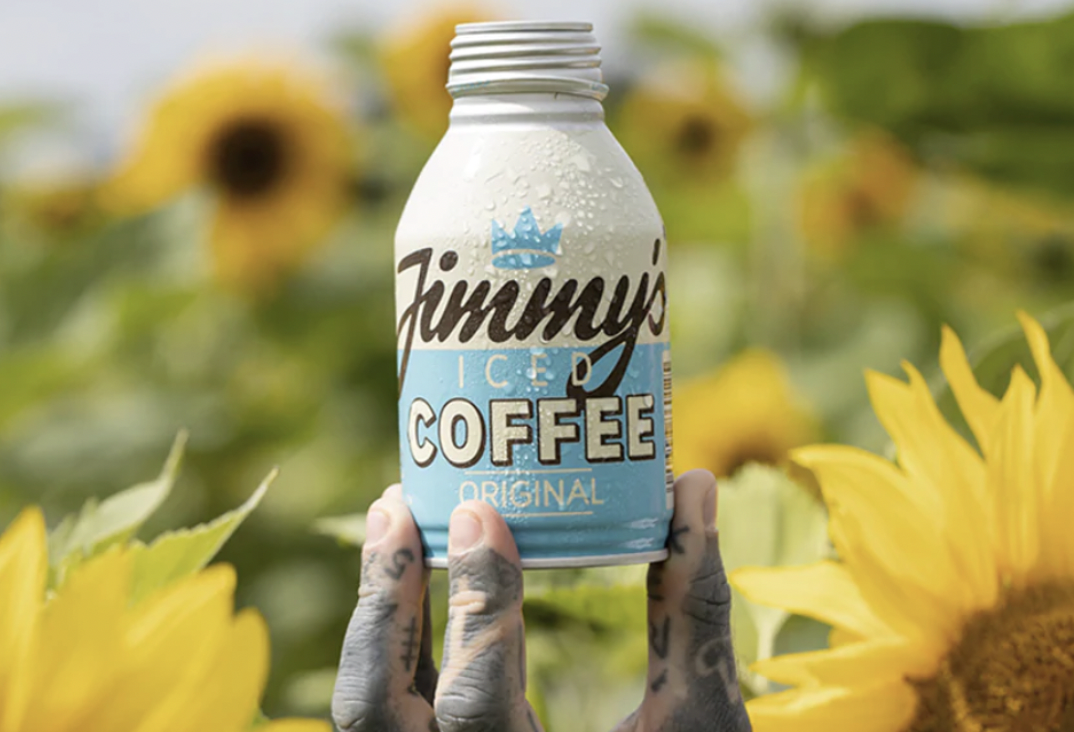 As well as making delicious drinks, Jimmy's also wants to focus on creating a positive impact for people and the environment.
---
Jimmy's advice to start-up companies wanting to start their own sustainability journey:
"Do something right from the start for the right reasons. You can spot a bandwagon jumper from a mile away. If you're doing it because you really want to do it, then that's what it's all about and it's what will make you stand out.
Being bold, adventurous, and enthusiastic is a great way to be backed, especially from an investment point of view. People buy from people, so if you've dived into it the right way, you'll get backed."
---
Thanks so much to Jimmy's Iced Coffee for taking the time to talk to us about their sustainability journey and future.
If you're interested in finding out more, make sure to keep an eye on their socials @jimmysicedcoffee and visit their website for updates or more information!
Let us know who you'd like to see us cover next in our Brands we Love series by emailing hello@alectro.io